Description
AMEZ CARE
Where Intimate Meets Comfort
AMEZ DAY: 240mm , 12 pcs per pack.
AMEZ NIGHT: 290mm, 10 pcs per pack.
AMEZ PANTYLINER : 160mm, 30 pcs per pack.
AMEZ TRAVEL: 3 DAYS, 3 NIGHTS, 4 PANTYLINER
– Bio Functional Napkins
– Bio Herbal Extracts Sanitary
– ANION
– Far-InfraRED
– Nano Silver.
– 9 Layers Protections
– 5 Bio Herbal Extracts
Amez Care is a bio functional herbal extracts sanitary napkins pad which specializes in the creation of all-natural, high quality functional napkins that re designed to optimize comfort levels and health levels in menstruating women.
*************************************************************************************************
Beside Functional chip which embedded with AION, NANO SILVER, FAR INFRARED and Herbal Extracts, what so special about Amez Care
Here we are: We have 9 layers of protections!
1. Unique 3D Ergonomic Leg Cuff
2. Perforated Ultra Soft Top-Sheet
3. Functional Chip With ANION, Far-IR, Nano Silver, Natural Antibacterial Action With Exclusive Herbal Extracts
4. Sterilized Upper Dust-Free Protective Layer
5. Ultra Thin "Super Absorbent Polymer" (SAP) Layer
6. Sterilized Under Dust-Free Protective Layer
7. Breathable, 100% Anti-leak And Strong Adhesive
8. Glue And PE Waterproof Release Paper
9. Shield Bacteria Wrapping
Our Night Sanitary Napkins for Women include several layers and multiple anti-leak channels. These work together in order to block leaks on the sides, the front, and the back of the napkins. It does not matter how much you toss and turn, you will find that our products offer the maximum level of leak protection. When you combine our multi-level leak protection with a high level of absorbency, the immense softness of the breathable cotton that we use, and the specially-designed and combined herbal essence, you will find that you not only experience the highest level of comfort, but that you have a greater level of confidence as you toss, turn, and move about comfortably on your bed each night!
The following outlines the natural substances and benefits you will experience:
1. Aloe Vera – This is a powerful antiseptic that will sooth the skin and clean the sensitive regions of the female body.
2. Peppermint – This combats infections and bacteria. In addition to this, it effectively eliminates pain and helps eliminate troublesome menstrual symptoms.
3. Tea Plant Extract – This substance aids in blood circulation and reduces the chance of the development of blood clots.
4. Chamomile Oil – This herbal remedy fights infections, combats mental oppression, and reduces inflammation.
5. Lavender – This aids in the elimination of nervous tension, reduces pain, disinfects the skin, and soothes anxiety and depression.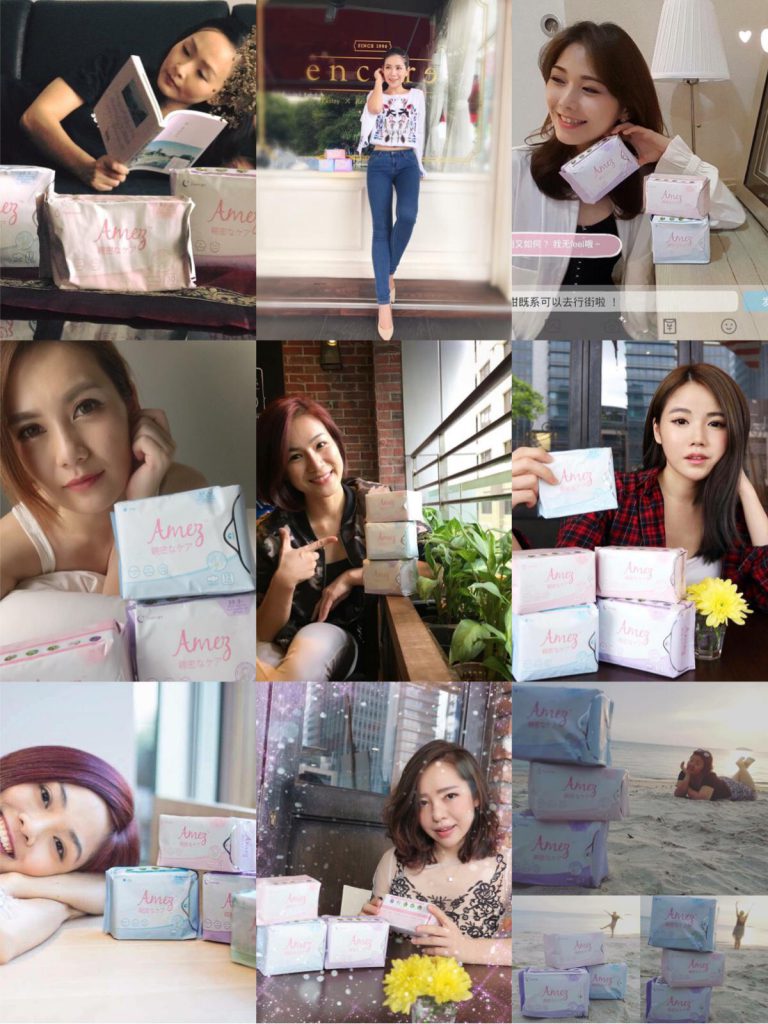 AMEZ CARE
Where Intimate Meets Comfort
www.AmezCare.com
FB: www.Facebook.com/AmezCare
Instagram: www.Instagram.com/AmezCare
#AMEZ #AMEZCARE #BIOSANITARY #BIOPADS #HERBALPADS #WhereIntimateMeetsComfort #Sanitary #Napkins #FunctionalPads #FunctionalNapkins #AmezNight